Think City is built in Elkhart, Indiana, with the lithium-ion batteries produced at Enerdel

 

in Noblesville, Indiana. Project Plug-In

 

Indianapolis is providing huge financial incentives in addition to the substantial tax credits that are currently available.

Think Electric Vehicles is not only providing a zero emissions vehicle to create a cleaner environment on the streets of Indiana, but also supporting Indiana's economic development and providing jobs to Hoosiers.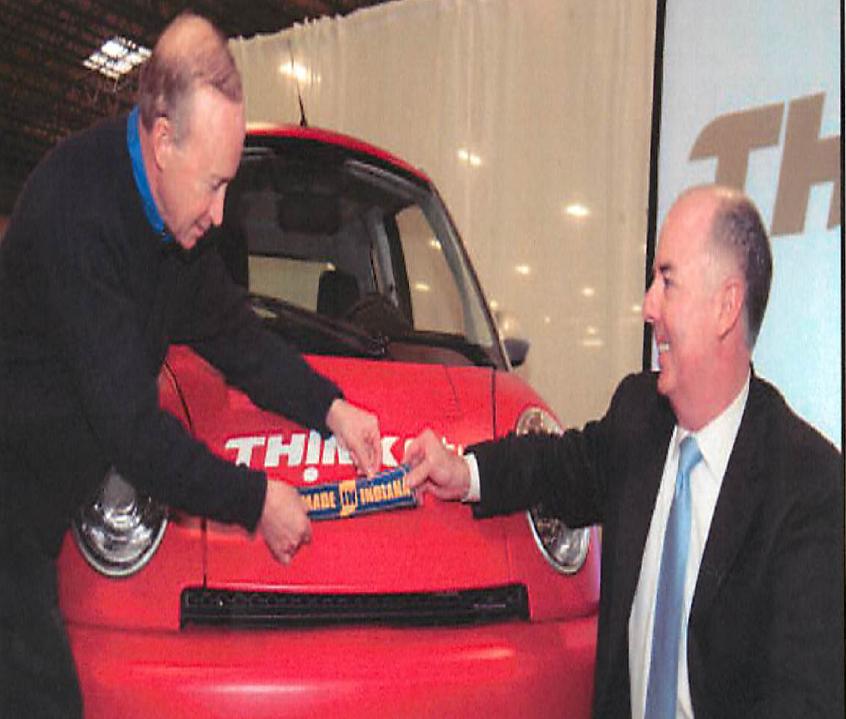 Indiana Governor Mitch Daniels and
THINK CEO Richard Canny label the Think City "Made in Indiana".

Indy Solar Energy Tour


The Indy Solar (Renewable) Energy Tour kicked off on Saturday at 1pm October 1st. at Hamilton County Parks Department's Cool Creek Nature Center in Carmel, the tour was self-guided and free to the public. The tour is sponsored by the Indiana Renewable Energy Association
, the state chapter of the American Solar Energy Society.

They are a part of the 16th annual American Solar Energy Society (ASES) National Solar Tour.
The tour is the world's largest grassroots solar event with over 150,000 attendees each year. This was the 3rd year for the Indy Solar Tour. The 2011 Indy Solar Tour is a practical, hands on educational opportunity focusing on educating the public.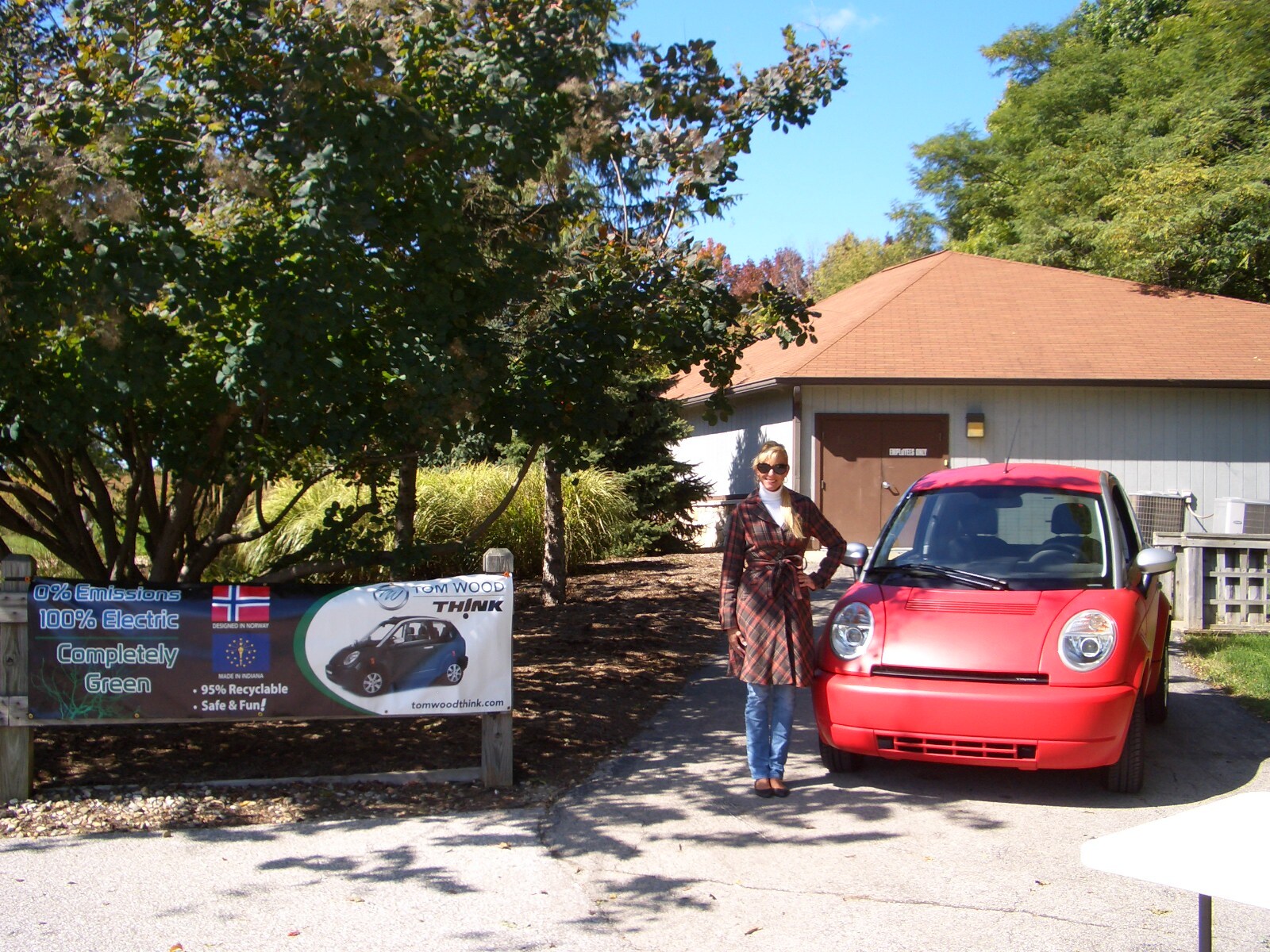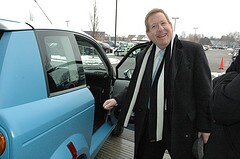 Carmel Mayor James Brainard takes his first drive in the Think City.