The new Think City is available for purchase for both fleets and individuals. However, there is no traditional Think showroom or dealership. The Think City needs to be ordered directly from the manufacturer, Think EV.
Tom Wood Aut
omotive has partnered with Think Electric Vehicles as a point of contact and di
stribution for Think City in the mid-west.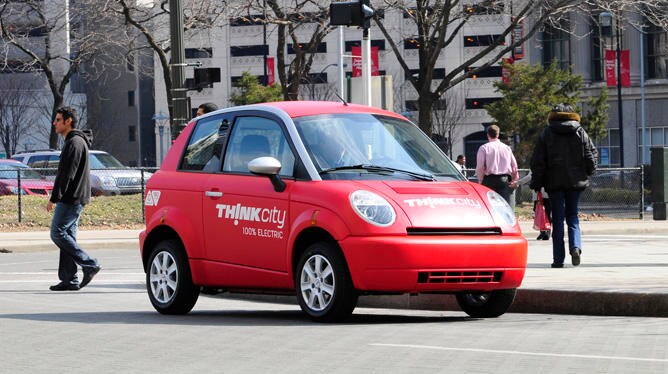 Rick Steiner with Tom Wood Think
is our main point of contact for Think City Sales informatio
n and can ans
w
er all of your questions about Think City.

For information about:

Pricing

Ordering

Incentives

Government Tax Credits
Fill out the
information to the right and we will be in touch shortly.

You can also reach Rick Steiner at
richard_steiner@tomwood.com
or 317-688-6550.
For additional information go to:
http://thinkev.leftbankcompanies.com/
THINK North America
22226 Garrison
Street Dearborn, MI 48124
E-mail:
thinknacustomers@thinkev.com